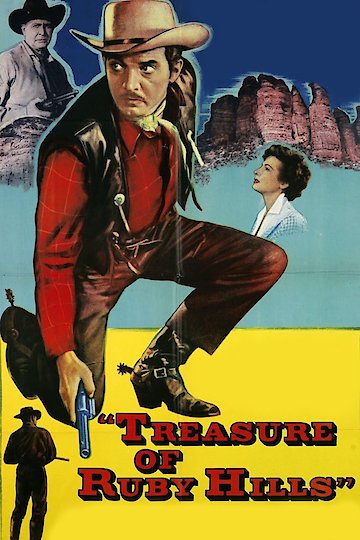 Watch Treasure of Ruby Hills
"THE GUNSKONED HILLS BECKONED TO MAN AND WOMAN...and took its shameful toll of both!"
Approved
1955
1 hr 11 min
Chuck Reynolds and Walt Payne have worked hard to drive out all the ranchers from a range in Ruby Hills. Each of them wants sole control over that entire area and are willing to fight to the death to do it. Unfortunately, while the two were busy fighting off all the ranchers and each other, they forgot to check on ownership rights to the waterways. Another man, Ross Haney, has already taken care of it by purchasing those rights. A third person wants to take over as well. His name is Robert Vernon and he has a sister named Sherry. Sherry and Haney fall in love and they put it all on the line when they face off with the other three factions.