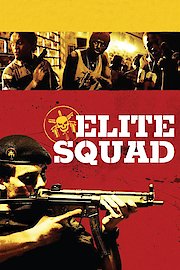 Watch Tropa de Elite
"On the streets of Rio only the elite survive"
R
2008
1 hr 58 min
33
The movie Tropa de Elite is set in the slums of Rio de Janeiro in Brazil. The movie explores the most dangerous parts of this city as well as the corruption and the drug distribution that happens there. The viewers get to see that this city is more then just a place to party and can be very dangerous.