CNET News
CNET News is highly respected in the technology world and features articles on computers, cell phones, entertainment devices, and technology in general. It publishes articles on anything imaginable having to do with technology. Free downloads of useful applications for computers and cell phones are available. Reviews range from such diverse subjects as the Apple Watch to BMW's new electric vehicle. Bargain hunters will love the Deals and Promotions section and do it yourself fans will appreciate the How To area. CNET News is available in eight national editions and 7 languages.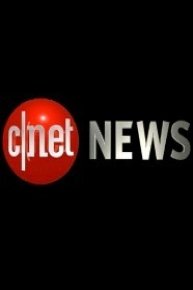 CNET News News
Dude, Don't Trust Dell: Laptop Magazine Exposes Contest Scam
Oh, Dell. You surely can't eat ALL of the fail. Then again, Laptop Magazine's recent expose proved otherwise. The PC maker's customer-service reps are notoriously frustrating in the first place, but the magazine's undercover operation proved they'll also go above and beyond the call of duty using out-and-out lies to bilk customers into buying expensive optional warranties.
Yahoo!, Spotify Reach Deal To Integrate Streaming App
If Spotify could come this far tethered to Facebook, imagine how much further the addition of 700 million more unique visitors could carry it. The popular music-streaming app has partnered with Yahoo! to integrate with the search engine's prolific entertainment features. The deal between the two includes an exclusive deal for Yahoo! to develop app to integrate Spotify with exclusive Yahoo! features.
Twitter Outgrows The 140-Character Standard
Twitter has needed to change very, very little. Whereas Facebook gets more needlessly complicated constantly, 140 characters is still 140 characters. Even with the roll-out of "expanded tweets" to select users, it still will be. It's now just 140 characters with an optional "preview" button.
Enlistment Begins In Class-Action Lawsuit Against Apple
Once upon a time, it seems Apple might've played a touch too much defense. A January 2005 antitrust filing over many, many iPods and digital rights management has started picking up steam. Informative e-mails are on the way to millions who purchased the MP3 players between 2006 and 2009, offering a chance to collect on any possible settlement or judgment.
One Way Or Another, We'll All Soon Pay For Hulu
Remember last summer, when Netflix CEO Reed Hastings appeared desperate to shoot himself repeatedly in the foot and hand Hulu the lead in the streaming video market? Well, someone at Hulu apparently decided that murdering both the broadcast satellite/cable model AND Netflix sucked. Coming Soon: You're paying for Hulu, one way or another....
Kid Pees On, Ruins $36,000 Worth Of MacBooks
The world now just wants to know: "WHY?!" Maybe he got bored. Maybe he decided if he was going to be pissed off, SOMETHING was getting pissed ON. Either way, a Pennsylvania kid's call of nature recently destroyed $36,000 worth of school-owned MacBooks in an act of vandalism that has made the Hipster Baby Jesus cry.
Google Introduces World To 'Project Glass'
Google's now-unveiled "Project Glass" isn't so much a "virtual" reality. Consider it more a "coming attraction." Your Ray Bans and Oakleys may get jealous if these smartphone specs ever come to fruition....
Sony Shows How To Charge For Outlet Usage
This doesn't seem like it will go over well at all. Sony has unveiled the Authentication Power Outlet and demonstrated how its device detection can either allow or disallow access to a power supply at the supplier's discretion, reports Geek.com on the device that may have an appeal to public places with high power-usage demands among clients, such as airports. The first-generation device utilizes an adaptor that communicates between itself and the socket wirelessly using Sony's own FeliCa smart card hardware.
Impressive And Scary How Many Bullets An iPad 3 Can Survive
People have spent years wondering, if an airplane's black box can be found intact after even the most horrific and violent crashes, why not use build an entire plane from those materials? It's a fair question. Just as fair, after seeing this video from Gizmodo's Tech Assassin: how much safer and more durable could more products be if we only built them from the same stuff we put into and outside of trendy, gratingly ubiquitous, overpriced electronics? OK, so the iPad 3 doesn't come away completely unscathed.
If You Like CNET News, Then Try...