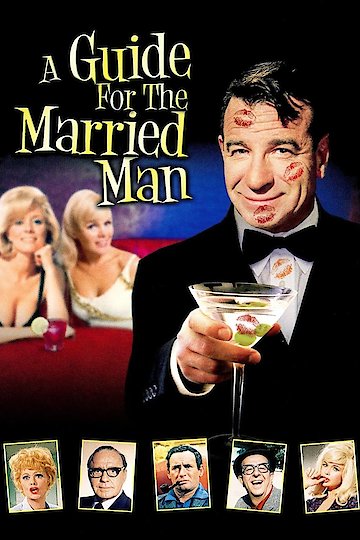 Watch A Guide for the Married Man
"Fourteen Famous Swingers give you the do's and don't's for the man with the roving eye and the urge to stray!"
PG
1967
1 hr 29 min
In A Guide for the Married Man, the main character Paul Manning catches his friend and neighbor Ed Stander cheating on his wife. Surprised and curious at the idea of cheating, Paul asks Ed about his affairs. Ed then gives Paul a lesson on men who have successfully cheated on their wives. As the story goes on, Paul's attention steers towards his attractive neighbor Irma Johnson. As Paul indulges the fantasy of adultery, his temptation to cheat on his wife Ruth grows. However, he finds himself repeatedly having a change of heart and unable to go through with it, despite the strong influence of his close friend Ed Johnson.