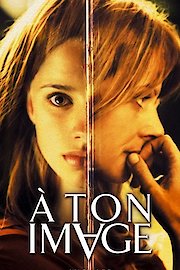 Watch A ton image
2004
1 hr 34 min
A ton image is a French movie from 2004 directed by Jean-Claude Brisseau. It tells the story of Jean, a struggling filmmaker, who is looking for a new subject for his documentary. He becomes fascinated with Nathalie, a beautiful young woman who travels across Paris every day to teach children with learning disabilities. Jean starts to follow Nathalie around with his camera and records every move she makes. Nathalie initially finds Jean's behavior intrusive, but she eventually lets him into her life. Jean becomes obsessed with Nathalie and starts to manipulate her, pushing her into situations where she is forced to reveal her darkest secrets.
Nathalie opens up about her troubled past, including her history of drug addiction and her troubled relationship with her father. Jean becomes more and more mesmerized by her, and he starts to lose himself in his work as he tries to capture the essence of Nathalie on film. Meanwhile, Nathalie's life starts to unravel, and she finds herself drawn into Jean's world, unable to resist his advances.
The film is complex, dealing with themes of obsession, manipulation, and abuse. It explores how a person's past can shape their present and examines the power dynamics that exist between men and women. The performances by the cast are excellent, with Nastassja Kinski delivering a standout performance as Nathalie. Her portrayal of the character's vulnerability and complexity is nuanced and powerful.
Christopher Lambert also delivers a strong performance as Jean, portraying the character's descent into obsession with subtlety and skill. Audrey DeWilder is also impressive as Nathalie's troubled friend, exploring the character's own pain and trauma with sensitivity and depth.
Brisseau's direction is innovative and daring, using techniques such as split screens and overlapping images to create a sense of displacement and disorientation. He also uses music effectively, with a haunting score that adds to the film's sense of atmosphere and tension.
Overall, A ton image is a compelling and thought-provoking film that explores the darker aspects of human relationships. It is intense and emotionally charged, and its themes will stay with you long after the credits have rolled.