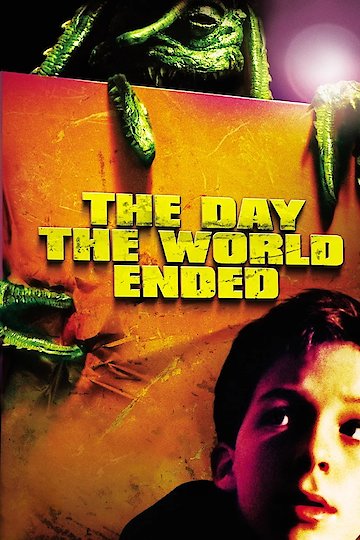 Watch The Day The World Ended
R
2001
1 hr 31 min
The Day The World Ended is a science fiction thriller film that was released in 2001. This movie is directed by Terence Gross, produced by Lance H. Robbins, and features an ensemble cast of talented actors including Nastassja Kinski, Bobby Edner, and Randy Quaid. The plot of the movie centers around a group of survivors who live in a post-apocalyptic world after a nuclear disaster has destroyed most of the Earth's surface. After the disaster, the world is plunged into darkness and chaos. The survivors are forced to live in an underground bunker to survive the harsh conditions of the new world.
The movie begins with a few of the survivors venturing out from the bunker to explore the outside world for the first time since the disaster occurred. They find that the new world is filled with danger and there are various mutated creatures that roam the surface.
As the group of survivors tries to make sense of this new world, they discover that they are not alone. There is another group of survivors who have been living on the surface since the disaster took place. This second group of survivors, however, is not as kind and welcoming as the first group.
As the plot unfolds, the two groups of survivors are forced to confront one another. The tension between them mounts, and eventually, violence erupts. The fight to survive becomes a battle for supremacy between these two groups, with the fate of the human race hanging in the balance.
Throughout the movie, the characters are faced with intense action scenes and moments of suspense. The special effects and cinematography are well done, and the movie expertly creates a desolate and isolated atmosphere.
One of the standout performances in this movie comes from Nastassja Kinski, who plays Rose, a strong-willed survivor who is determined to save her group from danger. Kinski's portrayal of Rose is emotionally charged and she brings depth to the character.
Bobby Edner also delivers a strong performance as the young Kyle. His character is the youngest of the survivors and is often seen trying to prove himself to the others. Edner does an excellent job of conveying the vulnerability and fear that his character experiences throughout the movie.
Randy Quaid, who plays Frank, another survivor, brings his signature ruggedness to the role. His character is a man of few words, but the intensity in Quaid's performance speaks volumes.
Overall, The Day The World Ended is a thrilling science fiction movie that will keep you on the edge of your seat. The plot is well-executed, the special effects are impressive, and the performances from the cast are excellent. It's an exploration of how humans might react to a post-apocalyptic world and the lengths we will go to survive. It's a movie that is sure to entertain audiences who enjoy science fiction and action.