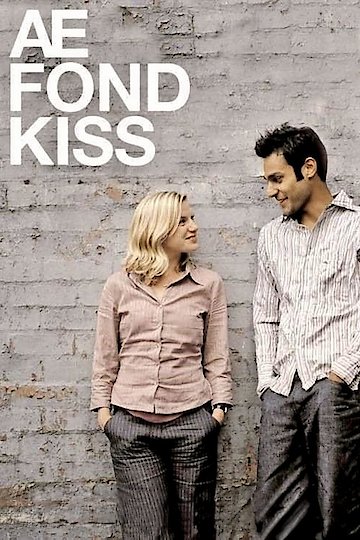 Watch Ae Fond Kiss...
R
2004
1 hr 44 min
65
"Ae Fond Kiss..." is a romantic drama movie from 2004 directed by Ken Loach. It stars Atta Yaqub as Casim, a young British-Pakistani man living in Glasgow who falls in love with his teacher Roisin, played by Eva Birthistle. Casim comes from a traditional Muslim family and is expected to marry a woman from a similar background, but he feels increasingly torn between his family and his desire for Roisin. Roisin is an Irish-Catholic teacher who has recently been divorced and is struggling to raise her young son on her own.
As Casim and Roisin's love deepens, they must navigate the cultural differences and societal pressures that threaten to tear them apart. Casim's mother is particularly against the relationship and fears that her son will lose his cultural identity by marrying outside of their community.
To complicate matters further, Roisin is also facing pressure from her ex-husband and her own family to return to Ireland, where she would be free from the cultural tensions that come with living in Glasgow.
Throughout the movie, Casim and Roisin's love is tested by both internal and external conflicts, leading to a powerful and emotional climax.
What sets "Ae Fond Kiss..." apart from other romance movies is its exploration of the cultural and societal differences that can affect relationships. The movie tackles themes of identity, religion, and race with sensitivity and nuance, providing a unique and thought-provoking perspective on love and family.
The performances by Yaqub and Birthistle are both heartfelt and sincere, as they convincingly portray a couple who are deeply in love but unable to bridge the gap between their two worlds.
Overall, "Ae Fond Kiss..." is a stunning and poignant movie that explores the complexities of love, culture, and identity. It is a must-watch for anyone interested in thoughtful and emotional romance movies.