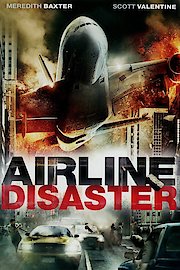 Watch Airline Disaster
"Terror in the Skies! Horror in the Streets!"
NR
2010
1 hr 30 min
Airline Disaster is a drama film that was released in 2010. The events of the film start when a plane carrying the president's brother is hijacked. The terrorists threaten to crash the plane into the cities that it is flying over, and will kill the president's brother if their demands are not met. This leads to the president having to decide if she wants to protect her brother from harm, or if she wants to ensure that the people in the cities below the plane will be safe from it crashing. This leads to a lot of high-level negotiating with the terrorists.