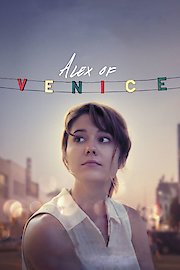 Watch Alex of Venice
"Her life is just getting started. Again."
R
2015
1 hr 26 min
56
Alex of Venice is a drama film that was released in 2014. A woman works a lawyer, and is completely committed to her job. This causes her husband to divorce her. The woman soon discovers that she does not like her life, and her workaholic nature has simply covered up her dissatisfaction. This leads to her attempting to inject some more fun, and she also learns that she needs to learn how to be happy with herself. This is a very difficult process, and she has to continually deal with her now ruined family.