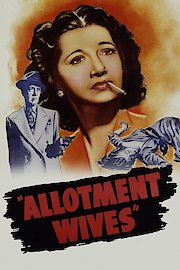 Watch Allotment Wives
"They're Pretty To Look At . . . But POISON To Love!"
Passed
1945
1 hr 20 min
Allotment Wives tells the rather sad story of women who married soldiers to become the beneficiaries of their pay and life insurance policies in the event that they were killed while at war. Although they play as if they care about the men that they marry, their marriages are strictly tied to the money and benefits that they can receive if and when their husbands are killed in action.