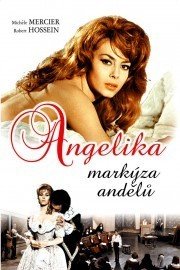 Watch Angelique, Marquise des Anges
"The Marquise of the Angels"
TV-14
1964
1 hr 46 min
Angelique is a beautiful and feisty teenage heroine that proves herself in a world where women are still looked down upon and expected to be within the home. When she is promised to a complete stranger who is twelve years older than her, she finds herself in the middle of a political assassination plot that she is not sure she will be able to get out of. On top of everything else, her betrothed is a reputed sorcerer.