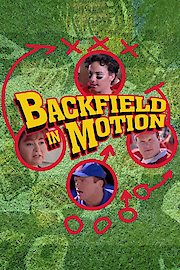 Watch Backfield in Motion
"Just when you thought it was safe to play ball!"
1991
1 hr 35 min
Roseanne plays a widowed real-estate agent who lives with her teenage son Johnny Galecki. Mother and son have moved to an upstate California town where high school football reigns supreme. When Galecki joins the junior-varsity team, Roseanne organizes a "mothers vs. sons" football game.