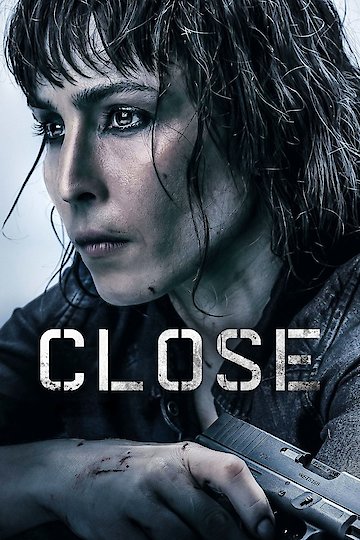 Watch Close
"Trained to protect. Born to survive."
TV-MA
2019
1 hr 34 min
51
Close is a thrilling action-packed movie from 2019 starring the talented Noomi Rapace, who plays Sam, a skilled and experienced bodyguard who is assigned to protect Zoe (Olivia Jewson), the rebellious and wealthy heiress of a mining company. Despite being reluctant to have a bodyguard, Zoe soon learns that her life is under threat as people around her start to die mysteriously. Sam takes her job seriously and ensures that nothing happens to Zoe even as things start to spiral out of control.
As the movie progresses, we see Sam and Zoe form a special bond, with Sam becoming not only Zoe's protector but also her confidante. Zoe reveals that she is being targeted by powerful people who would do anything to get their hands on her family's wealth. With Sam's help, Zoe tries to figure out who is after her and why. They soon realize that there is a conspiracy to take over Zoe's father's company and they have to work together to stop it.
The movie offers a unique glimpse into the world of a bodyguard, showing us just how much preparation and training is required to be the best. It also offers a look into the life of a wealthy heiress, who despite having everything money can buy, still yearns for a sense of purpose and belonging. Noomi Rapace gives an exceptional performance as Sam, perfectly capturing the character's toughness and vulnerability in equal measure. Olivia Jewson is equally impressive as Zoe, portraying the character's conflict between her rebellious nature and the responsibility that comes with her father's legacy.
The film is set in various locations, including Morocco, which provides a visually stunning backdrop to the action sequences. The fight scenes are brilliantly choreographed and executed, keeping the viewer on the edge of their seat. The movie does not rely on special effects but rather focuses on the physicality of the fight scenes, giving them a gritty and realistic feel.
Aside from the thrilling action, the movie also provides a commentary on the gender politics in the male-dominated field of security. Sam's character constantly faces discrimination and belittlement from her male colleagues, highlighting the issue of sexism in the industry. However, the movie does not dwell on this issue, rather it uses it as a backdrop to Sam's character development as a strong and resilient individual who can hold her own in a fight.
Overall, Close is an excellent movie, offering a perfect blend of action, drama, and suspense. With a strong female lead and a unique take on the bodyguard genre, it is a refreshing addition to the genre. The movie's themes of empowerment, trust, and loyalty ensure that it is not just another mindless action movie. It is a movie that is sure to captivate viewers and leave them wanting more.
Close is a 2019 action movie with a runtime of 1 hour and 34 minutes. It has received moderate reviews from critics and viewers, who have given it an IMDb score of 5.7 and a MetaScore of 51.