Watch Despicable Me 2
"Back 2 Work"
Despicable Me 2 is a computer animated 3D film that is the sequel to the film, Despicable Me. Despicable Me 2 was released on July 3rd 2013, and it has an approximate running time of 1 hour and 38 minutes long. This PG film was directed by Pierre Coffin and Chris Renaud, and it was written by Ken Daurio and Cinco Paul. This film was produced by Janet Healy and Christopher Meledandri, and it star's the voices of many well known actor's and actresses like Steve Carell, Kristen Wiig, Benjamin Bratt, Miranda Cosgrove, Russell Brand, Ken Jeong, Steve Coogan, Elsie Fisher, Dana Gaier, Moises Arias, Nasim Pedrad, and Mason McNulty. Despicable Me 2 falls into the genre's of animation, comedy, crime, and family, and it is suitable or all ages.
This film is mainly focused on an ex-villain by the name of Gru. Geu has given up his life as a villain in order to be a good father to his recently adopted daughter's Agnes, Edith, and Margo. However, Gru is eventually talked into joining the Anti-Villain League in order to help catch an evil super villain. This evil super villain has successfully stolen a top secret laboratory close by the Arctic Circle, and the villain plans to make very aggressive monsters that are virtually impossible to destroy.
Even more so, when Gru joins up with the Anti-Villain League, he is reluctantly partnered with an undercover agent named Lucy Wilde. During Gru and Lucy's mission to stop the evil super villain, Gru's three children hope that Gru will fall in love with Lucy so they can have a mom around. Also, with all the work involved with finding this evil super villain, Gru is not around when a mysterious person begins kidnapping his Minions.
|
2004
|
1 hr 38 min
|

/

10
Cast

Studio

Director

Pierre Coffin, Chris Renaud

Language

English
More Like Despicable Me 2
SUBSCRIPTION
RENT / BUY
CABLE
Despicable Me 2 News
'Despicable Me 3' Rakes in Almost $100 Million Over Long Weekend
July 05, 2017 @ 9:08 am PST
|
Read More

Idina Menzel to Perform 'Frozen' Hit 'Let it Go' at This Year's Oscars
February 11, 2014 @ 11:56 am PST
|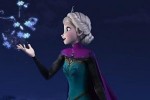 Idina Menzel, who voices Elsa in the Disney animated hit, has confirmed she will be performing the Oscar-nominated "Let it Go" live on March 2nd.
Read More

'Despicable Me 3' Off to a Solid Start
June 30, 2017 @ 11:22 am PST
|
Read More

Oscars 2013: Nominations vs. Box Office
January 17, 2014 @ 8:12 am PST
|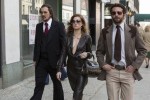 Critics and ticket-buyers rarely agree about which movies are the best, and this week's Oscar nominations showcased the disconnect between box-office success and artistic accolades. The Academy loves "Her," but before it was nominated for Best Picture, audiences barely noticed it.
Read More


Watch Despicable Me 2 Trailer

On Demand & Digital HD Trailer|2:27
Watch Despicable Me 2 Online - Watch online anytime anywhere: Stream, Download, Buy, Rent
Despicable Me 2 is currently available to watch and stream, download, buy, rent on demand at DIRECTV NOW, Amazon, Vudu, Google Play, FandangoNow, YouTube VOD, iTunes online.