Watch Rio 2
"He's villainous, she's venomous."
Rio 2 follows Blu, Jewel, and their three kids after being hurtled from the magical city, that they knew as their home, into foreign Amazon. As Blue and his family try to fit in with the others, Blu finds himself finding a rival in Nigel. All of your favorite Rio characters are back in this film, making it a movie that is familiar that your kids will love.
Besides original music, Rio 2 features new and upcoming Brazilian artists. These upcoming artists are truly talented and give a whole new feeling to this animated movie. Not only will your kids enjoy it; but it is a film that parents and older children will enjoy as well.
|
2014
|
1 hr 42 min
|

/

10
Cast

Studio

Director

Carlos Saldanha

Language

English
Rio 2 News
Weekend Box Office: 'Transcendence' Bombs, 'Heaven' Scores
April 20, 2014 @ 12:19 pm PST
|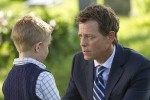 In the future, Johnny Depp might want to start dressing like a pirate again. The performance of "Transcendence" over the weekend reinforces the argument that no one wants to see him unless he's in the role of Captain Jack Sparrow.
Read More

'Captain America' Conquers 'Rio 2,' 'Oculus' Does Just Fine
April 13, 2014 @ 9:13 am PST
|
"Rio 2" came out the gate strong, surging ahead of "Captain America" on Friday, but then one the worst situations for a family move happened: the sun came out. When the dust had settled on Sunday, the animated animals of "Rio 2" were out of breath and lagging behind Cap.
Read More

New Movies Apr. 18-20: 'Transcendence' Unlikely to Win the Week
April 18, 2014 @ 12:23 pm PST
|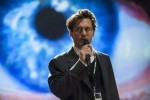 Over the Easter weekend, movie goers will have four new movies to choose from. Despite that, early interest in the new releases--or lack thereof--suggests that most ticket buyers will choose to see one of the holdovers from the past few weeks instead.
Read More

New Movies Apr. 11-13: 'Rio 2' Challenges 'Captain America' to a Duel
April 11, 2014 @ 8:46 am PST
|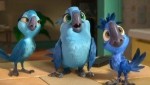 No one could seriously threaten "Captain America" at the box office last weekend, but a week has passed, and Cap's getting a little tired. It's entirely possible that a bunch of cute little critters could defeat him in the ticket-sales competition this weekend.
Read More


Watch Rio 2 Trailer

Watch Rio 2 Online - Watch online anytime anywhere: Stream, Buy, Rent
Rio 2 is currently available to watch and stream, buy, rent on demand at Amazon, Vudu, Google Play, FandangoNow, iTunes, YouTube VOD online.