Watch Ice Age: The Meltdown
"The Ice age is melting away."
Ice Age: The Meltdown is a computer animated family movie. Sid the sloth, Diego the sabre toothed tiger, and Manny the wooly mammoth are noticing their frozen world is slowly warming up. The downside to the beautiful weather is that their valley home is in danger of being washed away by a glacial dam that won't hold. The trio must travel across the valley to a boat, their only hope of surviving.
Manny, who's been contemplating having a family, runs into Ellie, possibly the last wooly mammoth in existence. Ellie is not aware of this because she's been raised along side her brothers, Crash and Eddie, as an opossum. The friction between rigid Manny and playful Ellie progresses as their journey does. The group grapples with changing terrain and each other. As the ice starts melting, Diego struggles to cope with his secret fear of water. Always seen as a burden to the group, Sid is seeking respect from his friends. Manny is left to decide if he and Ellie will be the last of their kind. When the group stumbles upon a familiar place, Ellie finally acknowledges she was adopted. Once accepting she is a wooly mammoth, Ellie must decide if she will repopulate her species with Manny.
Along the way, they encounter sea reptiles, Cretaceous and Maelstrom, who want to destroy the group; a group of sloths who believe Sid is their god; and finally a herd of wooly mammoths.
Throughout the movie a second story line follows Scrat the silent squirrel. His motivation is always to store and secure his nuts. As shown in the first scenes, Scrat's obsessive hoarding is the reason for the meltdown. While attempting to bury his prize walnut, Scrat causes a glacier to open up.
Ice Age: The Meltdown is a computer animated sequel to Ice Age and second film in the Ice Age trilogy.
|
2006
|
1 hr 31 min
|

/

10
Cast

Studio

Director

Estella Elliot, Carlos Saldanha

Language

English
Ice Age: The Meltdown News
New on Netflix for July: Old Franchises Rule the Month
July 01, 2016 @ 10:12 am PST
|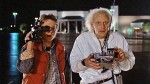 Netflix is losing a lot of movies this month, but it's gaining a boatload of film franchises that should keep viewers busy through the middle of the summer.
Read More

Snowbound? 4 Things to Watch While You're Stuck Inside This Weekend
January 22, 2016 @ 7:32 am PST
|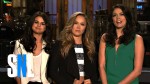 If you're in the eastern third of the United States, there's a good chance you won't be going anywhere this weekend. Fortunately, the weekend promises a few TV events that will keep you entertained while you wait for the snow to stop falling.
Read More

Animation Overload: Will 'Ice Age: Collision Course' Stand Out?
July 01, 2016 @ 9:46 am PST
|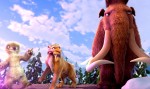 The Ice Age franchise has consistently delivered box-office success, but the latest installment enters a box-office environment that is already saturated with animated hits. Can Ice Age's furry creature rise above the crowd?
Read More


Watch Ice Age: The Meltdown Trailer

Ice Age 2 Trailer 3 HD
|
1:38
Watch Ice Age: The Meltdown Online - Watch online anytime anywhere: Stream, Buy, Rent
Ice Age: The Meltdown is currently available to watch and stream, buy, rent on demand at Amazon, Vudu, FandangoNow, iTunes, YouTube VOD online.