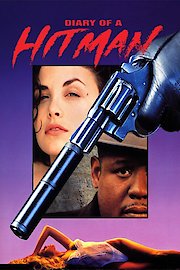 Watch Diary of a Hitman
"Nothing personal. Just business"
R
1991
1 hr 30 min
"Diary of a Hitman" (1991) is an American thriller based on the play "Insider's Price." The title character is hired by a businessman who wants him to kill his wife and baby. The businessman claims his wife is a drug addict and has cheated on him with somebody else. He also claims is the child a crack baby and not really his. The hitman has his doubts and decides to talk to the target first.