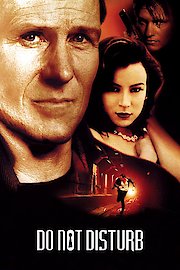 Watch Do Not Disturb
"When you can't scream you can only run..."
R
1999
1 hr 34 min
When American drug company executive takes his wife and daughter with him on a combined business trip/vacation to Amsterdam it seems like the perfect opportunity for them to reconnect as a family. 10-year old Melissa has been mute since an accident a long time prior and communicated with a marker and wipe-off board. While on the trip Melissa witnesses the execution of a man in an ally. Now as the only witness her life and the lives of her family are in danger. When it turns out that the man who hired the killers is her father's client, who doesn't care what his medications do or who he has to step on or even kill to make his overnight fortune.