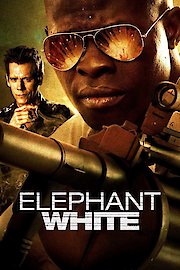 Watch Elephant White
"Set your sights on revenge"
R
2011
1 hr 30 min
Curtie Church is a professional assassin who has just completed a difficult assignment for a wealthy businessman. Happy with the work that Curtie has done, the man proposes a more personal mission. He wants Curtie to find the men who abducted his daughter, sold her into prostitution and ultimately killed her. In the process of trying to find these evil men, Curtie comes into contact with a prostitute named Mae who wants his help in releasing many other young women from forced prostitution. He is eager to not only avenge one terrible death but try to prevent similar future calamities.