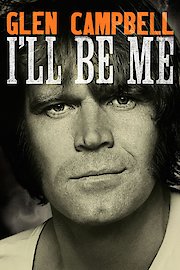 Watch Glen Campbell: I'll Be Me
"His music is legendary. His story is human."
PG
2014
1 hr 44 min
79
Glen Campbell: I'll Be Me is a movie about a musician who is struggling with Alzheimer's. Glen Campbell is struggling with Alzheimer's and tries to remember his own songs while going on tour before he retires. Glen and his wife Kim embark on his short farewell tour, which turns into an emotional and triumphant tour. The Campbell family decides to go public with the star's disease to help find a cure and to let his fans know what he is dealing with. Glen Campbell is the famous star that made music history with Rhinestone Cowboy, Wichita Lineman and Gentle on My Mind. Campbell is a recipient of the Grammy for Lifetime Achievement and member of the Country Music Hall of Fame. Glen Campbell was the first country music star to cross over to the pop charts, opening new opportunity for generations of country musicians.