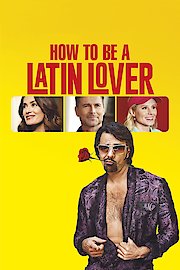 Watch How to Be a Latin Lover
"Fifty shades grayer"
PG-13
2017
1 hr 55 min
54
In this comedy, a middle-aged man is unexpectedly dumped by his wealthy older wife. He moves in with his sister and her son and immediately sets about concocting a scheme to attract a wealthy new (but old) companion. The film stars Eugenio Derbez, Kristin Bell, Rob Lowe, Salma Hayek, and Rob Riggle.