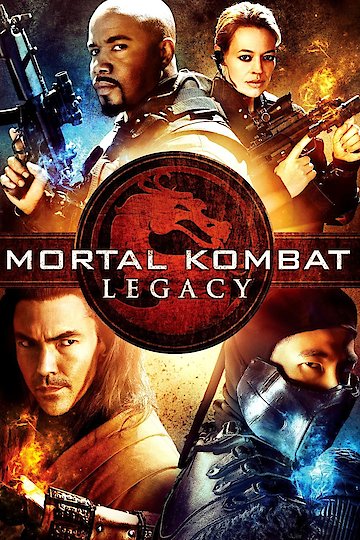 Watch Legacy
R
2010
1 hr 35 min
Legacy is a science fiction action movie that follows a team of highly trained operatives who are on a mission to save humanity after an impending disaster. The movie stars Casper Van Dien as Colonel Asimov, the leader of the team, Ian Anthony Dale as Captain Damien Rhodes, and Samantha Win as Major Dunlevy, and takes place in the year 2020.
The plot of the movie revolves around a doomsday event that has the power to wipe out all of humanity. In an effort to prevent this catastrophe, Colonel Asimov and his team are tasked with finding the source of the threat and stopping it before it's too late.
The team is made up of highly skilled soldiers, each with their own unique abilities that make them critical to the mission's success. Captain Rhodes is a weapons expert and the team's combat specialist, Major Dunlevy is a highly intelligent strategist with an impressive arsenal of high-tech gadgets, and Colonel Asimov is the group's fearless and relentless leader.
As they embark on their mission, the team faces a number of obstacles and challenges, including enemy forces who are also seeking to uncover the source of the threat. The group must use all of their training and expertise to overcome these obstacles and stay on track to completing their mission.
Throughout the course of the movie, viewers are taken on a thrill ride that features intense action sequences, explosive battles, and a number of tense, adrenaline-pumping moments that keep the viewer on the edge of their seat.
One of the standout features of the movie is its incredible special effects. The futuristic weaponry and gadgets used by the team, as well as the stunning visuals of the post-apocalyptic world they inhabit, all serve to make the movie an immersive and thrilling experience for the viewer.
Despite the high stakes and intense action, the movie also delves into deeper themes such as loyalty, sacrifice, and the importance of teamwork. As the team faces near-impossible odds, they must rely on one another and trust in their abilities to overcome the challenges in front of them.
Overall, Legacy is a thrilling and entertaining science fiction action movie that is sure to appeal to fans of the genre. With an excellent cast, incredible visuals, and pulse-pounding action sequences, it's a movie that will keep viewers engaged from start to finish.