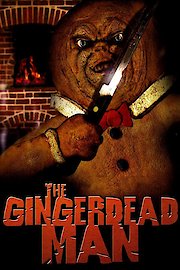 Watch Man to Man
NR
2005
2 hr 2 min
Man to Man is a dramatic film that was written by William Boyd, Fred Fougea and Regis Wargnier, who also directed the movie. The film features Kristin Scott Thomas, Joseph Fiennes and Iain Glen. The story follows Jamie Dodd (played by Joseph Fiennes), a Scottish anthropologist. He and his benefactor sponsor, Elena van den Ende (played by Scott Thomas) are on a pilgrimage to capture pygmies to study back home in Europe. They journey to Central Africa's rain forest, circa 1870. The goal is to search and locate what they believe will provide scientific answers concerning the continuation of Darwin's theories, in order to illustrate the connection between apes and men.
The Pygmies are ruthlessly caged on the lower decks of the boat while voyaging home, along with various other potentially dangerous and exotic animals. He treats the pygmies as scientific specimens in order to excel his career. He is welcomed back in Scotland by colleagues Fraser (played by Hugh Bonneville) and Alexander (played by Iain Glen).
He signs a contract with benefactor Elena so that they have access to the pygmies for three months to experiment with them. Then they take the pygmies to Alexander's Scottish castle mansion.
Toko (playedby Lomama Boseki, a Congolese folk troupe member) and Wouli Djenn, a female, would like their colleagues to postpone upcoming presentations to Victorian Royal Scottish Academy of Science members. Colleague Jamie is sure that the pygmies actually have human feelings and intelligence. Thus, they are not the answer to the man vs. ape experimental conundrum.
Toko manages to humiliate Alexander whilst in the midst of a forest excursion. However, he and Fraser continue with the presentation. Elena conducts a business deal with local zoo owners to present Wouli and Toko as a public side show attraction. However, neither are aware of just how strong the pygmies are. In addition, Jamie continues to have ethical doubts about the human expense of the precarious mission.