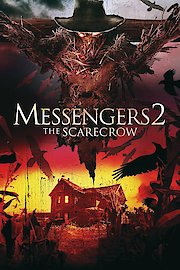 Watch Messengers 2: The Scarecrow
"The Beginning Of The End"
R
2009
1 hr 34 min
This 2009 horror film is a prequel to 2007's The Messengers. In the original film, the owners of a sunflower farm are menaced by supernatural forces. In this prequel, we discover how the supernatural forces come to reside in the rural fields in the first place. The film stars Norman Reedus (The Walking Dead), Heather Stephens (NCIS), and Claire Holt (The Vampire Diaries). It was filmed in Bulgaria and was released direct to video in 2009 without a theatrical run, in contrast to the original film, which held first place at the box office during its first weekend of release in 2007.