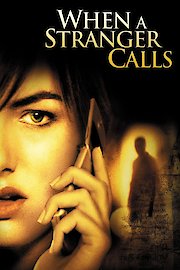 Watch When a Stranger Calls
"Whatever You Do, Don't Answer The Phone."
PG-13
2006
1 hr 26 min
27
This 2006 film is a loose remake of the 1979 film of the same name about a babysitter menaced by a psychotic killer. This time around, the babysitter is played by Camilla Belle, and the killer is played in the flesh by Tommy Flanagan (his voice is contributed by Lance Henriksen). The original film is notable for its suspenseful first few minutes, and this remake adapts that sequence into the entirety of the film's plot. The film received extremely negative critics' reviews, but it went on to gross $67 million at the worldwide box office. Initial plans for a sequel, however, were eventually shelved.