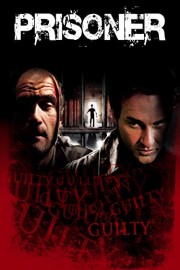 Watch Prisoner
2007
1 hr 15 min
Prisoner is a 2007 psychological thriller directed by Renny Harlin and starring Julian McMahon, Elias Koteas, and Dagmara Dominczyk. The movie begins with a disturbing scene of two young boys getting abducted in broad daylight from a suburban street by a man driving a faded red car. A cop called Daniel (Elias Koteas) is put in charge of the case, but despite his best efforts, the boys are not found.
Fast forward to ten years later, and one of the boys, named Tommy (played by Michael Traynor), is found alive, locked up in a cell hidden in the basement of a rundown house. The other boy, Dylan, is still missing. Tommy's release from captivity sets off a chain of events that forms the crux of the movie's plot. For starters, the abductor is identified as an ex-cop named Gary Sinise (played by Julian McMahon) who got fired for being too brutal with suspects. The cop who got him fired was none other than Daniel, who is now burdened with guilt and regret over not finding the boys earlier.
Gary Sinise's character is fascinatingly complex. He's an unstable, disturbed man who has convinced himself that he's doing Tommy and Dylan a favor by keeping them locked up in a sterile environment that he believes is protecting them from the evils of the outside world. He's convinced that he is a guardian angel of sorts, and his behavior towards Tommy is a mixture of paternal kindness and brutal violence. Julian McMahon delivers a nuanced performance that is both disturbing and empathetic.
Meanwhile, Tommy is trying to carjack a vehicle when he is discovered by an ambitious journalist named Nicole (played by Dagmara Dominczyk). She recognizes him from the news and starts investigating his story, hoping to write an explosive piece that will get her the Pulitzer. Tommy, who is traumatized and paranoid, is understandably hesitant to speak to Nicole, but he eventually opens up to her and helps her piece together what happened to him and Dylan.
The movie is essentially a race against time for Daniel, Nicole, and the police force to find Dylan before it's too late. But the plot is anything but predictable. There are several twists and turns that keep the audience guessing until the very end. The movie is shot with a lot of stylistic flair, and the music is hauntingly beautiful. The performances by the main cast are nuanced and captivating.
However, the movie is not without its flaws. Some of the plot twists feel a bit contrived, and there are a few scenes that feel dragged out. Moreover, the movie tackles some really heavy subjects, such as child abduction, trauma, and post-traumatic stress disorder, and some of the scenes may be triggering for survivors of such experiences.
Overall, if you're a fan of psychological thrillers, Prisoner is definitely worth watching. It's one of those rare movies that manages to be both complex and entertaining. The performances, direction, and atmosphere are all top-notch, and while it may not be an easy movie to watch, it's definitely one that will stay with you long after the credits roll.
Prisoner is a 2007 drama with a runtime of 1 hour and 15 minutes. It has received mostly poor reviews from critics and viewers, who have given it an IMDb score of 4.7.