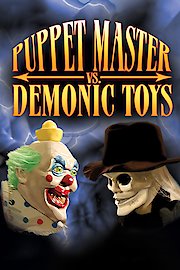 Watch Puppet Master vs Demonic Toys
"Playtime is over. Now the REAL fun begins."
NR
2004
1 hr 28 min
The puppet master tradition is passed on from generation to generation, and the great-nephew of the original puppet master continues to animate puppets with the help of his daughter. But the two go on the run when a mysterious toy company seeks them out the steal their formula. Their aim: to turn the innocent toys of Christmas into killer toys of destruction.