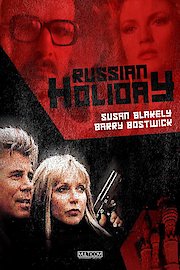 Watch Russian Holiday
"A deadly game for a priceless treasure"
PG
1992
1 hr 32 min
When Susan Dennison, an American woman traveling in Russia, tires to smuggle priceless artifacts out of the country, her entire tour group suffers the repercussions. Not only does the Russian government suspect her companions of criminal behavior, but an unidentified killer starts stalking them. Susan witnesses a murder and uncovers that her tour group may not be as blameless as they seem.