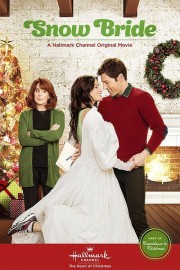 Watch Snow Bride
TV-G
2013
1 hr 25 min
When journalist Greta Kaine gets an exciting assignment to go undercover as a guest at the prestigious Tannenhill Resort, she can't believe her luck. But little does she know that this assignment will change her life forever. When she arrives at the resort, she discovers that she is the bride-to-be of the youngest son of the Tannenhill family. The only problem is, she has no idea who he is!
As Greta tries to figure out who her mystery fiancé is, she begins to uncover the secrets of the Tannenhill family, and starts to fall for the eldest son, Ben. Ben is charming, handsome, and kind, but he's also engaged to another woman. Greta knows that she must keep her feelings for Ben in check, but as she spends more time with him, she finds it harder and harder to resist his charms.
As the Tannenhill family prepares for the wedding, Greta's cover is in danger of being blown. She must navigate the tricky waters of the Tannenhill family dynamics, and try to keep her own true identity hidden. With the help of her best friend and fellow journalist, they come up with a plan to expose the secrets of the Tannenhill family and uncover the truth about Greta's fiancé.
As she races against time to find out who her mystery fiancé is, Greta discovers that love can come from unexpected places, and that sometimes the things that are right in front of us are the things we need the most. Snow Bride is a charming and heartwarming romantic comedy that will leave you feeling warm and fuzzy inside.
Snow Bride is a 2013 comedy with a runtime of 1 hour and 25 minutes. It has received mostly positive reviews from critics and viewers, who have given it an IMDb score of 6.7.