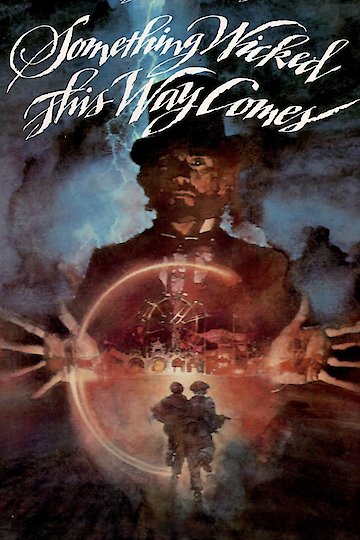 Watch Something Wicked This Way Comes
"What would you give a man who could make your deepest dreams come true?"
PG
1983
1 hr 35 min
Two young boys, growing up in the town of Greentown, Illinois are living typical suburban lives. On the verge of the fall season, darkness falls upon the town earlier each night. After getting detention for talking in class, Will Halloway and Jim Nightshade--polar opposites--leave school together. Will is on the quieter side, while James has enough vivaciousness for the two of them. But this adventurous spirit may land them in more trouble than just detention. When the two hear about Mr. Dark's Pandemonium Carnival, a traveling carnival act, they decide to visit it to check it out. It catches their attention since most carnivals have picked up and left by then. Surely there's something special to behold. But soon, the boys learn that there is something dark and morbid about this carnival. It's not all fun and games like the others, and there's an insidious reason it lingers so long in the town. Now it is up to these two young boys to save the townspeople, including loved ones, from the evil that dwells within Mr. Dark's Pandemonium Carnival. Its attractions lure people in, but nothing is as it seems. And once you partake in this particular carnival, your life will change for the worse.