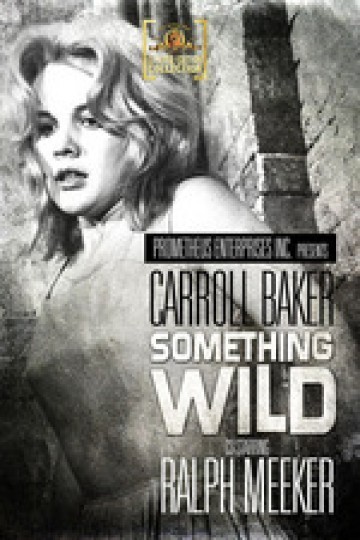 Watch Something Wild
NR
1961
1 hr 52 min
Something Wild is a 1961 movie directed by Jack Garfein and starring Carroll Baker, Ralph Meeker, and Mildred Dunnock. The film is a psychological drama that tells the story of a young woman named Mary Ann (played by Carroll Baker) who is abducted and violated by a man named Mike (played by Ralph Meeker). The film opens with Mary Ann, an innocent-looking young woman, walking home from school. As she walks, she notices Mike, a rough-looking man, following her. As she tries to avoid him, Mike grabs her and drags her into an alleyway, where he proceeds to rape her. After the encounter, Mary Ann is deeply traumatized and struggles to cope with the aftermath of the assault.
The movie delves into Mary Ann's psyche as she grapples with the trauma of her attack. She becomes almost dissociative, shutting her emotions off entirely and unable to form intimate connections with others. Her relationship with her parents is strained, and she is unable to connect emotionally with her new boyfriend, a kind and caring man named Kenny (played by Jean Sorel).
Mary Ann's life changes when she meets a woman named Mrs. Gates (played by Mildred Dunnock), who sees something in the young woman and takes her under her wing. Mrs. Gates takes Mary Ann on a road trip, and as they travel, Mary Ann begins to open up and let her guard down. She starts to form a bond with Mrs. Gates, and the older woman becomes a sort of surrogate mother figure to her.
However, Mary Ann soon realizes that Mrs. Gates has her own secrets and is not as trustworthy as she seems. Mrs. Gates introduces Mary Ann to a man named Ray (played by Warren Finnerty), a dangerous and unpredictable ex-convict. Mary Ann is initially wary of Ray, but she soon becomes fascinated by him and the dangerous lifestyle he leads.
As Mary Ann becomes more immersed in Ray's world, she becomes increasingly reckless and self-destructive. She starts drinking heavily and engaging in risky behavior, like driving fast and flirting with danger. Eventually, she and Ray engage in a violent act, and Mary Ann realizes that she has gone too far.
Something Wild is an intense and disturbing movie that deals with heavy themes like trauma, sexuality, and violence. The film uses striking visual imagery and a haunting score to create a tense and unsettling atmosphere. Carroll Baker's performance as Mary Ann is particularly impressive, as she manages to convey the character's emotional turmoil without speaking a single word for much of the movie.
Overall, Something Wild is a powerful film that explores the complexities of trauma and its lasting effects. It's a challenging watch, but the performances and the way the story unfolds make it a movie that will stay with you long after it's over.
Something Wild is a 1961 drama with a runtime of 1 hour and 52 minutes. It has received mostly positive reviews from critics and viewers, who have given it an IMDb score of 6.7.