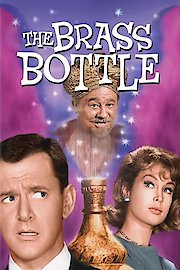 Watch The Brass Bottle
"Lookout world! Nothing's going to be the same again!"
Passed
1964
1 hr 27 min
The genie in the bottle takes on new meaning when an architect, Harold, comes across a brass container in an antique store. He is enamored with the bottle and decides to purchase it. When he takes it home and opens it, he finds that a genie is living inside of it. The genie is thankful to be free from captivity and knows that Harold is now his master. The more the genie tries to help Harold, the more he messes things up for him. After a long string of disasters, Harold thinks it might be time to seal the genie back in the bottle.