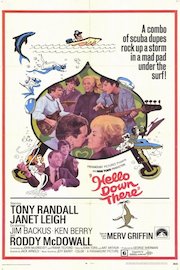 Watch Hello Down There
"A combo of scuba dupes rock up a storm in a mad pad under the surf!"
G
1969
1 hr 37 min
This 1969 screwball comedy involves a scientist who is given the assignment of spending one month in a simulated underwater home. Once he brings his family around to the idea, underwater mayhem takes over. Look fast for an early appearance by Richard Dreyfuss.