Watch Ghostbusters
"They ain't afraid of no ghost."
In this comedy, a team of ghost hunters build a business by working to rid New York City of troublesome spirits. Unfortunately, the biggest paranormal threat turns out to be bigger and badder than they expected, and they might not be up to the job. Bill Murray, Dan Akroyd, Harold Ramis, and Ernie Hudson star.
|
1984
|
1 hr 47 min
|

/

10
Cast

Studio

Director

Ivan Reitman

Language

English
Ghostbusters News
Here Are The New Ghostbusters In Costume
July 10, 2015 @ 11:00 am PST
|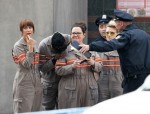 Kristen Wiig, Melissa McCarthy, Kate McKinnon and Leslie Jones are getting ready to bust some ghosts.
Read More

Another 'SNL' Alum Joins 'Ghostbusters' Reboot; Dan Akroyd Still Wants to Do True Sequel
February 19, 2015 @ 3:00 pm PST
|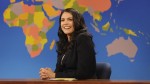 The movie's villain may have been cast, but Dan Akroyd is still hoping to move forward with his sequel.
Read More

Here Are the New Female 'Ghostbusters' Costumes
June 29, 2015 @ 4:34 pm PST
|
Read More

Melissa McCarthy Will Star in Ghostbusters Reboot, Director Confirms
January 27, 2015 @ 2:22 pm PST
|
Read More


Watch Ghostbusters Trailer

1984: Ghostbusters Trailer HQ|2:10
Watch Ghostbusters Online - Watch online anytime anywhere: Stream, Download, Buy, Rent
Ghostbusters is currently available to watch and stream, download, buy, rent on demand at Netflix, FlixFling VOD, Amazon, Vudu, Google Play, FandangoNow, iTunes, YouTube VOD online.