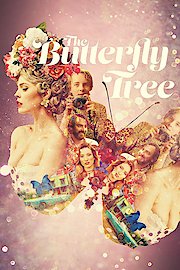 Watch The Butterfly Tree
NR
2017
1 hr 36 min
The Butterfly Tree is a unique and entrancing Australian drama film that explores love, loss, and redemption through a poignant and visually stunning story. The movie was directed by Priscilla Cameron and stars Melissa George, Ewen Leslie, and Ed Oxenbould. The movie revolves around a single father, Al (played by Ewen Leslie), and his son, Fin (played by Ed Oxenbould), who run a small farm in a stunning coastal town. Al's wife and Fin's mother passed away several years ago, and Al has struggled to cope with her loss ever since. One day, Al meets an enigmatic and alluring woman named Evelyn (played by Melissa George) who has a passion for butterflies and owns a nearby flower farm. When Fin becomes infatuated with Evelyn, Al develops a strong, yet complicated, relationship with her that brings light to their lives but also unveils secrets that could ruin their newfound happiness.
The Butterfly Tree is a masterfully crafted movie that transports the viewer to a magical and colorful world. The cinematography is nothing short of breathtaking, with the lush greenery and vividly colored flowers and butterflies creating a dreamlike ambiance. Priscilla Cameron weaves the story with delicate nuances that hint at deeper emotions and hidden pasts, making the movie a fascinating exploration of human relationships.
The acting in The Butterfly Tree is exceptional across the board, with Melissa George in particular showcasing some of her best work. As Evelyn, she brings a mesmerizing and mysterious energy to the screen, leaving the viewers wondering about her backstory and intentions. Ewen Leslie portrays Al with a quiet intensity and deep grief, which makes his journey of self-discovery even more poignant. Ed Oxenbould delivers a touching performance as Fin, perfectly capturing the innocence and curiosity of a young boy.
One of the most striking aspects of The Butterfly Tree is its use of symbolism. The butterfly imagery, which is used throughout the movie, represents change, growth, and transformation. The butterfly's metamorphosis from a caterpillar to a beautiful creature mirrors the characters' journeys from darkness to light. This symbolism adds a layer of depth to the movie, making it a visual feast for the eyes and an emotional journey for the heart.
The Butterfly Tree is not for everyone. While the movie has a beautiful and charming facade, it delves into some serious and dark themes that may be too heavy for some viewers. The movie deals with loss, grief, and trauma in a direct and raw manner, which could be triggering for some audience members. However, for those who can handle the emotional weight, The Butterfly Tree is a must-see experience, filled with wonder, beauty, and hope.
In conclusion, The Butterfly Tree is a mesmerizing and evocative film that will stay with you long after the credits roll. It is a movie that resonates with the heart and soul, leaving a lasting impression that is both beautiful and melancholic. If you are looking for a visually stunning drama that explores complex human emotions, then The Butterfly Tree is the perfect movie for you.
The Butterfly Tree is a 2017 drama with a runtime of 1 hour and 36 minutes. It has received moderate reviews from critics and viewers, who have given it an IMDb score of 5.5.