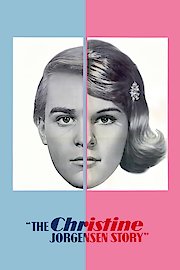 Watch The Christine Jorgensen Story
"The first man to become a woman!"
R
1970
1 hr 38 min
Christine Jorgensen was born George Jorgensen Jr. in New York. George discovered that he preferred playing hopscotch and playing with dolls to playing ball and building things. After high school, George entered the army and fought in World War II. He later became a professional photographer, but something wasn't right. George learned there was a doctor who had been studying sexual gender and wrote a book about it. After being tested, he found he was a candidate for a sex change operation in Denmark. In 1952, George became the first person from the US to have a sex change operation.