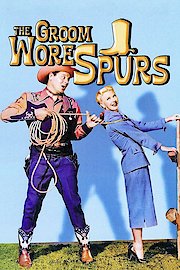 Watch The Groom Wore Spurs
"Lawyer Ginger Rogers is hired to keep dumb cowboy Jack Carson out of trouble."
Approved
1951
1 hr 20 min
In this American western comedy, Abigail J. Furnival is an accomplished attorney who marries an actor named Wild Ben Castle in an attempt to keep him out of trouble. It doesn't prove to be a good match and the two eventually divorce. But Castle soon finds himself in legal trouble and asks A.J. to defend him in court in a criminal matter.