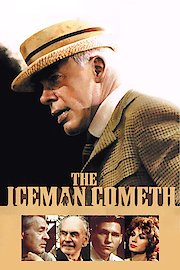 Watch The Iceman Cometh
"They drank and they dreamed...tomorrow they would conquer the world...then along came Hickey."
PG
1973
3 hr 59 min
76
An early 20th century New York saloon is the centerpiece for a group of alcoholics seeking relief from their troubled lives. They all have plans for the future, but they never seem to accomplish more than gathering together to drink. Diversion comes when a traveling salesman named Hickey brings the group to life each time he visits with his tales of faraway places. Though the patrons are impressed with his lifestyle, they are unaware of his hidden life.