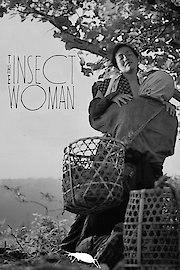 Watch The Insect Woman
"She lives by instinct with no sense of right or wrong."
NR
1963
2 hr 3 min
The Insect Woman is a 1963 Japanese drama. It tells the life story of a woman born in a poverty stricken area of Japan in the early 1900s. Her father is very affectionate to her as she grows to young womanhood. During the years of WWII she becomes the mistress to a neighbor and has a child with him. After the war, she leaves the child in her father's care and travels to Tokyo where she learns from a brothel madam, eventually becoming her own boss. Her father is growing older and her daughter is developing ideas of how she wants to run her own life. It is up to the woman to decide what is most important in her and her family's lives.