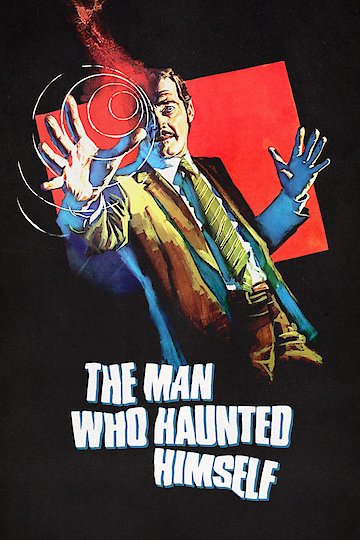 Watch The Man Who Haunted Himself
"Stalked by fear and terror… night and day!"
The Man Who Haunted Himself is a British psychological thriller movie from 1970, directed by Basil Dearden and starring Roger Moore in the lead role. The film is based on the novel The Strange Case of Mr. Pelham by Anthony Armstrong, and it tells the story of a successful businessman named Harold Pelham, whose life takes an unexpected turn when he believes he is being haunted by his doppelganger.
The movie begins with Harold Pelham, a dapper and successful businessman, driving his car through the streets of London. As he is passing a bridge, he suddenly loses control of the car and crashes into the river. The police arrive on the scene and manage to rescue him, but once he regains consciousness, Pelham realizes that he has been pronounced dead.
However, things take a bizarre turn when Pelham returns to work and home, his appearance and behavior begin to be stranger and different, prompting his family and colleagues to become increasingly confused and concerned. Pelham feels like he's losing control and cannot explain the inexplicable changes he's experiencing.
Soon, Pelham's life becomes a chaos of surreal experiences, disconcerting coincidences, and uncanny revelations that leave him questioning his own sanity. The haunting image of his doppelganger follows him everywhere he goes, and he begins to fear for his own existence.
Throughout the movie, Roger Moore gives a captivating performance, balancing the character's dapper façade with a kind of growing madness that feels simultaneously convincing and disorienting. His presence provides the movie with a feeling of intensity and anxiety, as the audience follows his journey into the unknown.
The film's cinematography adds to the layer of mystery and psychological tensions, using an array of special camera effects, slow-motion scenes and surreal imagery to create a sense of disorientation and confusion. The minimalistic score, composed by Michael J. Lewis, is also highly effective, with eerie music that helps to heighten the sense of unease and surrealism of the film.
The characters in the movie are well-drawn, even if much of the movie is focused on Moore's character. Pelham's wife, played by Hildegard Neil, is supportive and loving, but also feels increasingly alienated from her husband's strange behavior. Alastair Mackenzie plays Pelham's business partner, a man with dark secrets and a desire to control the situation, adding to the complexity of the plot.
One of the strengths of The Man Who Haunted Himself lies in its ability to keep the audience guessing about the nature of Pelham's condition. Is he a victim of a conspiracy? Or is his doppelganger an external manifestation of an internal struggle? The ambiguity of the narrative encourages the audience to become absorbed in Pelham's deteriorating mental state, creating a deeply unsettling atmosphere.
Overall, The Man Who Haunted Himself is a masterful psychological thriller that keeps you on edge until the very end. Through its intricate plot, engaging characters, and technical flair, the movie proves itself a classic of British cinema. Its blend of mystery, fiction, and psychological themes make it as compelling to watch now as it was when it first premiered over 50 years ago.
The Man Who Haunted Himself is a 1970 thriller. It has received moderate reviews from critics and viewers, who have given it an IMDb score of 6.4.