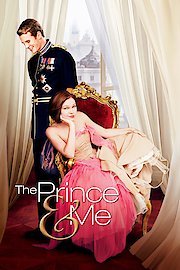 Watch The Prince and Me
"Finding your inner princess can be such a royal pain."
PG
2004
1 hr 46 min
47
This story starts with a girl who is trying to achieve her dreams of becoming a doctor and a prince who is running from his duties with an ailing father. He goes to the States where these two are paired up together to study. This girl learns that this prince has a lot of growing up to do and has to help him acclimate to the United States and pull his own weight. Sparks start to fly between these two and they test where this will take them. This is when reports fly out of the woodwork and the prince is forced to share who he is. His ailing father is getting worse and he's called home so as not to further stress his father out and to take over his rightful duties. He leaves the girl who doesn't believe he's a prince.