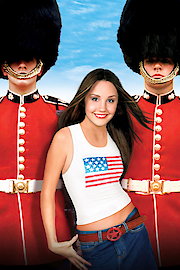 Watch What a Girl Wants
"Trying to fit in. Born to stand out."
PG
2003
1 hr 40 min
41
What a Girl Wants is a 2003 romantic comedy that follows the story of Daphne Reynolds, played by Amanda Bynes, a teenage girl who has never met her father but discovers he is a prominent politician in London. After convincing her mother to let her travel to London to meet her father, Daphne finds herself thrust into the high society world she never knew existed.
Colin Firth plays her father, Henry Dashwood, who is running for election in the House of Commons. Henry, who is known for his conservative politics and stiff upper lip demeanor, struggles to connect with Daphne, who is everything he is not. He is hesitant to embrace his daughter due to fears of how it will affect his political career.
Even with this tension, Daphne remains determined to make a connection with her father and explore her British heritage. She quickly becomes enamored with London, befriending some quirky characters and falling in love with the city's charm.
Daphne's efforts to bond with her father are complicated by the presence of Henry's fiancé, Glynnis, played by Anna Chancellor. Glynnis is the polar opposite of Daphne - entitled, snobbish, and solely interested in furthering Henry's political career. Glynnis sees Daphne as a threat to her own security and does everything she can to undermine their relationship.
As the election approaches, tensions in the Dashwood household escalate, and Daphne faces new challenges. She must navigate the complicated norms of British society, deal with the fallout of her father's political ambitions, and find a way to convince Henry that family is more important than politics.
Throughout the movie, Daphne is a relatable and endearing character, who is not afraid to be herself, even when that means standing out in a crowd. Amanda Bynes delivers an excellent performance, imbuing Daphne with a bright, bubbly personality that draws viewers in. Her chemistry with Colin Firth is also excellent, and their father-daughter relationship is both sweet and poignant.
Beyond the central plotline of a father and daughter coming together, What a Girl Wants also explores themes of personal identity, self-discovery, and following one's passion. These underlying themes help give the movie depth and meaning beyond the surface level romantic comedy storyline.
All in all, What a Girl Wants is a charming and entertaining movie that is perfect for a night in with friends or family. With a talented cast, witty writing, and a heartwarming plot, it is sure to leave viewers with a smile on their faces.
What a Girl Wants is a 2003 comedy with a runtime of 1 hour and 40 minutes. It has received mostly poor reviews from critics and viewers, who have given it an IMDb score of 5.8 and a MetaScore of 41.