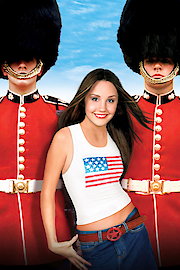 Watch What a Girl Wants
"Trying to fit in. Born to stand out."
PG
2003
1 hr 40 min
41
A girl with divorced parents is forced to spend quite a bit of time with her father when her mother takes off. He has no clue how women work and works at an advertising firm. A new boss comes in, and he's forced to come up with an ad that is geared towards women. After finding that he doesn't know how to communicate with them and trying on products to get acquainted with a woman's life, the guy stumbles and falls into the bathtub and gets electrocuted. Afterward, he can hear women thinking. He uses this skill to start getting closer to his boss and his daughter. He finds that he develops a great relationship with his daughter, but even then she doesn't want to be near him too much as she's a teenager. His boss becomes impressed with him but is annoyed as he starts stealing her ideas.