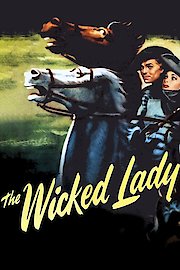 Watch The Wicked Lady
"The most daring pair danger ever designed!"
NR
1945
1 hr 44 min
In a time when women were rarely looked at as an equal by men, Barbara Worth decides to take her life into her own hands. In an attempt for adventure, she decides to start a life of crime as a form of excitement. However, her plans become more difficult when she falls in love with a male highwayman. Throughout their adventures, the lovers find that they are being pursued by Sir Ralph Skelton. Why is this such a surprise? Sir Ralph Skelton is not only the local magistrate, but he is always Barbara's legal and proper husband.