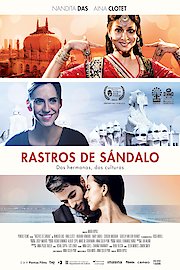 Watch Traces Of Sandalwood
"Two sisters, two cultures"
2014
1 hr 32 min
Mina, an actress in Mumbai, can't forget her little sister Sita, from whom she was forced to separate after their mother's death. Thirty years later she finds that Sita is living in Barcelona under the name Paula. Faced with the shocking truths of her past, Paula begins a long journey of self-discovery, aided along the way by her budding romance with the handsome Indian immigrant Prakash.