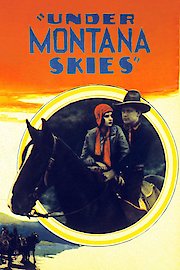 Watch Under Montana Skies
"A WHOLE STAMPEDE OF WILD WEST LAFFS!"
Passed
2008
56 min
Tiffany - Kenneth Harlan, Dorothy Gulliver, Slim Summerville. A cowboy falls for a girl in a traveling show. However, he's put to task when a cattle thief steals the show's box office. A rare, and most unusual, Western comedy with songs. 16mm.