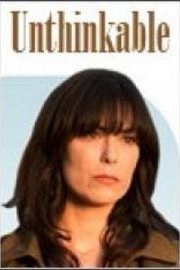 Watch Unthinkable
Unthinkable is a suspenseful thriller that will keep you on the edge of your seat. The movie begins with a series of terrorist attacks around the United States. After catching one of the terrorists, the FBI discovers that three nuclear bombs are set to detonate in three different American cities within five days. With time running out, the FBI enlists the help of a former Army interrogator named H, played by Samuel L. Jackson.
H is known for using extreme torture methods to get information out of his subjects, and he is the only person who can break the captured terrorist's resolve and find out where the bombs are. However, there's a catch – H is not a lawful interrogator, and his methods go beyond the moral and ethical code of conduct.
Michelle Forbes plays an FBI agent tasked with keeping an eye on H during his interrogation of the terrorist. The film explores the moral dilemma between the FBI's responsibility to protect the citizens of the United States and the cost of H's methods on the terrorist's human rights.
As the clock ticks down, tensions rise between H and the FBI, with each side constantly questioning the other's methods and motives. Steven Grayhm plays a member of the terrorist group who has a change of heart and provides H with some valuable information that could potentially save lives. Rachel Hayward plays H's wife, who struggles to come to terms with the darker side of her husband's personality and the fact that he is willing to go to any length to play his part in ensuring the safety of his country.
The plot twists and turns as H becomes more convinced that the terrorist has the ability to withhold information that could save lives, and the FBI becomes more uncomfortable with the extreme measures he is employing. H's methods are gruesome and hard to watch, but he is willing to do whatever it takes to prevent a national tragedy.
The film's intense and suspenseful atmosphere is maintained throughout, keeping the audience glued to the screen as they wait to see if H's techniques will work, or if it will all end in tragedy.
In conclusion, Unthinkable delivers a powerful message about the consequences of national security protocols and the extremes that need to be undertaken to prevent a catastrophic event. The movie highlights the difficult decisions that the government would face in the event of such an attack and the moral and ethical implications of the decisions they would be forced to make. The film's cast delivers excellent performances, and the storyline is tightly woven and beautifully executed. Unthinkable is not for the faint of heart, but it's a film that will stick with you long after the final credits roll.
Unthinkable is a 2007 drama with a runtime of 1 hour and 30 minutes.