Watch Awkward (Web Original)
Series Length:
1 Season,

11

Episodes
Description:
This Web Orignal show, Awkward, shares funny pranks.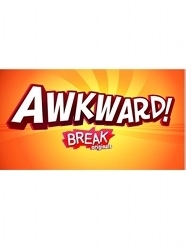 Awkward (Web Original)

Full Episode Guide
Episode 12 - Rollerblading Dad Prank

It takes a great parent like Kevin to find a way to combine father-son bonding and chil...

Episode 11 - Indoor Leaf Blower Prank with Ed Bass...

We gave Hacker a job to annoy as many people as he could with a leaf blower.Featuring...

Episode 10 - Blind Texting Prank with Jack Vale

We wanted to see how people would treat internet sensation Jack Vale as a blind man, wh...

Episode 9 - Asian Tourists Prank

Not everyone in Hollywood is a celebrity. Just don't tell these tourists that!New Epi...

Episode 8 - Pervert Priest Prank #2

Episode 7 - Eating Other People's Food Prank

Episode 6 - Delivery Boy Affair Prank

Episode 5 - Horny Reporter Prank

Episode 4 - Hit & Run Car Wash Prank

Episode 3 - Ambiguously Gay Reporter

Episode 2 - Secret Service Denials Prank
If You Like Awkward (Web Original), Then Try...