Watch Charlie Chaplin Collection
For those familiar with the Academy Award winning genius of Chaplin's works, the Charlie Chaplin Collection will be a delight; for those new to his comedy it is a must see set. The set encompasses his early seminal work at the film companies Keystone, Essanay, Mutual and First National with an hour and a half documentary about his life and works.
The collection begins with his first film, "Making a Living," which gives viewers a fascinating window into the master's developing comedic style and helps set the tone for the following films. Probably the most significant film of the collection is "The Tramp," which proved to be the beginning of Chaplin's most popular and well known character, the iconic "Little Tramp." Also setting the trend for later films with more story development and less slapstick than his earlier pre-1915 works is "The Kid," a touching story of poverty and togetherness starring a young Jackie Coogan alongside Chaplin.
1 Season,

15

Episodes

10/10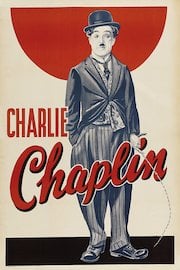 Charlie Chaplin Collection

Full Episode Guide
Episode 15 - By the Sea / His Regeneration / Mabel...

Charlie flirts gets into trouble when he flirts with two women. / A rough criminal gets into an argument over a girl in a dance hall. / Charlie is doing everything in his power to ruin Mabel's chance of winning a car race.

Episode 14 - A Night In the Show / The Bank

Charlie plays two roles -- that of Mr. Pest, a well-to-do inebriate, and Mr. Rowdy, a drunk poor man in the balcony, both causing problems in a theater. / Charlie is the janitor at a bank who dreams of winning Edna's heart.

Episode 13 - His New Job / A Jitney Elopement

Charlie is hired as a prop man at a motion picture studio, but is soon recruited to be an extra military soldier in a movie. / Edna is about to be forced to marry a count no one has ever met. Charlie steps in to impersonate the count.

Episode 12 - Behind the Screen / The Knockout / Be...

Charlie is working on a movie comedy as a prop man's assistant. / Charlie is a referee for a fight in which Arbuckle is attempting to defeat the boxing champ for money. / Charlie and Sterling compete to aid a pretty girl crossing the street.

Episode 11 - The Champion / The Vagabond

Episode 10 - The Immigrant / Easy Street

Episode 9 - The Fireman /The Adventurer

Episode 8 - The Count / The Cure

Episode 7 - Shanghaied / Triple Trouble

Episode 6 - The Tramp / Police

Episode 5 - Work / In The Park /Good For Nothing

Episode 4 - A Woman / Rival Mashers

Episode 3 - A Night Out / Kid Auto Races In Venic...

Episode 2 - One A.M. / The Pawnshop

Episode 1 - The Rink / The Floorwalker