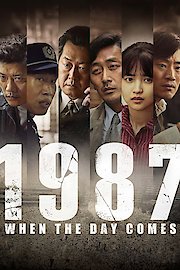 Watch 1987: When the Day Comes
"The truth must be told."
NR
2017
2 hr 9 min
Based on real life events surrounding the June Democracy Movement in 1987 which brought about the end of the military regime of President Chun Doo-hwan. Student protests began when it was revealed that student activist Park Jong-chul, who participated in pro-democracy demonstrations against the regime, was tortured to death during interrogation sessions. The authorities initially seek to conceal the case of Park Jong-chul, but a group of people attempt to bring the truth of the incident to light.