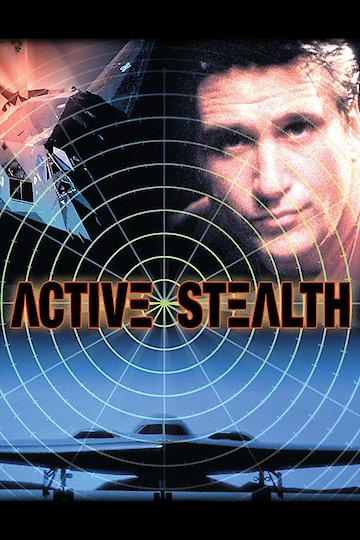 Watch Active Stealth
"You can't destroy what you can't see"
R
1999
1 hr 39 min
Active Stealth is an American action film from 1999 that explores the world of military technology and espionage. The movie follows the story of a group of elite military pilots who are tasked with testing a new, top-secret stealth bomber. However, things quickly take a turn for the worse when the plane is hijacked by a group of terrorists who plan to use the advanced technology for their own sinister purposes. The main character of the film is Lieutenant Sean Murphy, played by Daniel Baldwin. Murphy is the head of the flight team that is responsible for testing the new stealth bomber. He is a highly skilled pilot and leader, but also has a troubled past that includes a failed marriage and a history of alcoholism. Despite these difficulties, Murphy is determined to prove himself and complete the mission. Alongside Murphy, the film features a diverse cast of characters including Hennes Jaenicke as Lieutenant Colonel Robert Echols, Lisa Vidal as Captain Elena Ruiz, and Chick Vennera as Sergeant Harris. Each of these characters has their own unique personality and skill set, and they work together to try and stop the terrorists from carrying out their deadly plan. The hijackers themselves are also an interesting and well-developed group of characters. Led by a ruthless man named Captain Dimas, played by Fred Williamson, the terrorists come from various parts of the world and have their own reasons for wanting to acquire the stealth bomber. Some are motivated by ideological or political reasons, while others are in it purely for the money. The heart of the movie is its action sequences, which are expertly choreographed and executed. From high-speed chases to dogfights in the sky, the film is packed with thrilling moments that will keep audiences on the edge of their seats. The filmmakers also make great use of the advanced technology featured in the movie, creating some truly impressive visual effects. Beyond its action scenes, Active Stealth also delves into some interesting themes related to military technology and national security. The film raises questions about the ethics of developing and deploying advanced weapons systems, and shows how these technologies can be used for both good and evil. It also explores the concept of trust, as the characters must learn to work together and rely on one another in order to succeed. Overall, Active Stealth is an exciting and well-crafted action film that will appeal to fans of the genre. Its strong cast of characters, thrilling action, and intriguing themes make for an engaging and satisfying viewing experience. Whether you're a military buff, an action junkie, or just looking for an entertaining movie to watch with friends, Active Stealth is definitely worth checking out.